It's Homecoming Week Here At Ashland High School, Kicking Off The Week With College Day, Tuesday Pattern Day, Thursday Throwback 70's and 80's, and Friday Show Your School Spirt By Wearing Blue And White.
2020-2021 Homecoming Court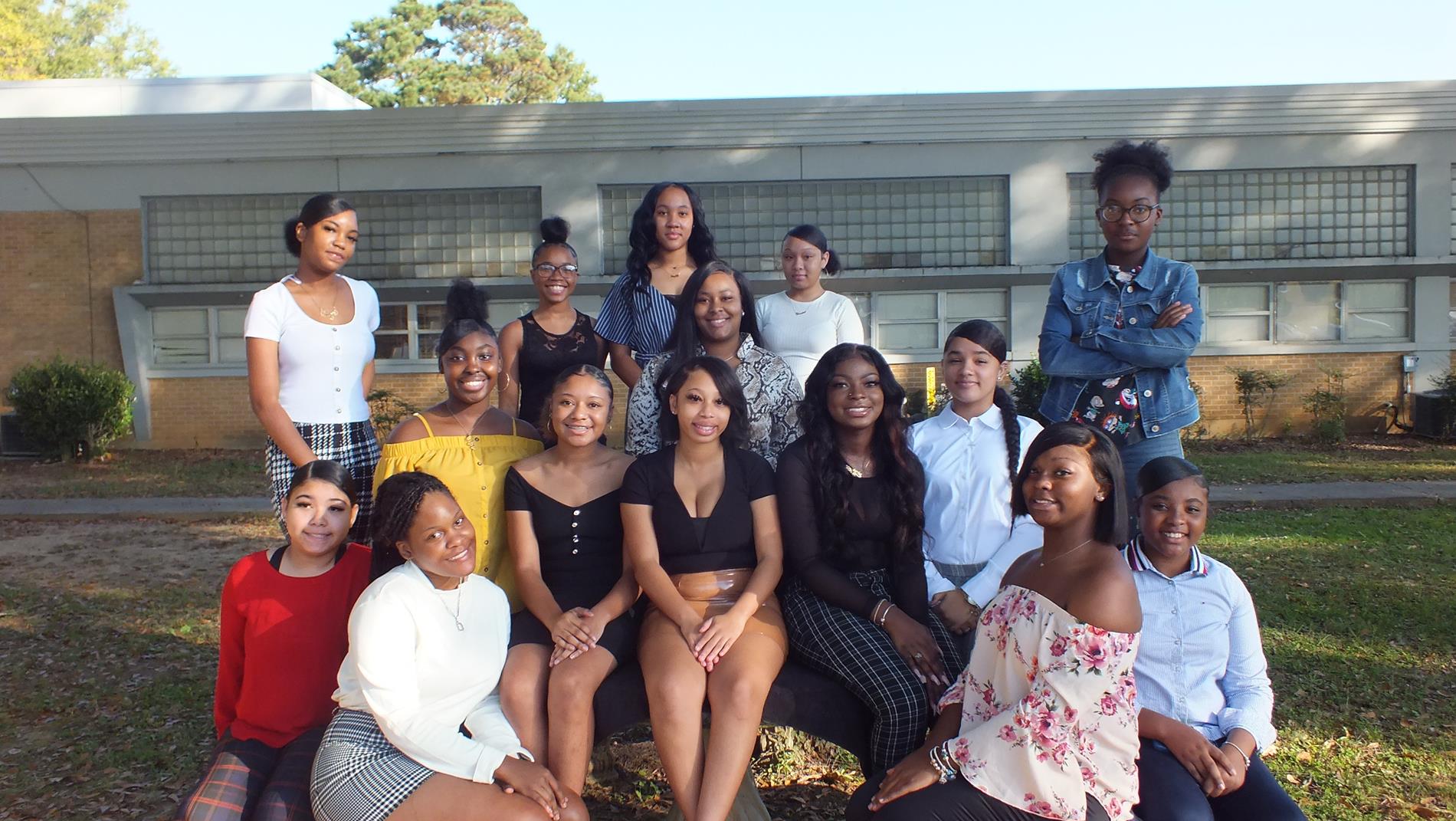 First Row Left To Right Talanna Hudson 9th, Kahlya Mckinnie 12th, Yasmyne Patterson 12th, and Paris Steward 7th.
2nd Row Left To Right Kabrea Mcclemore 8th, Alyssia Hampton 10th, Marissa Gibson 12th, Ajirah Walker 12th, Danterrika Hamer 12th, Elysse Smith 10th and Victory Mckinnie 7th.
3rd Row Left To Right Christianna Hoyle 9th, Caitlyn Williams 12th, Aliyah Page 8th, and Denise Black 8th.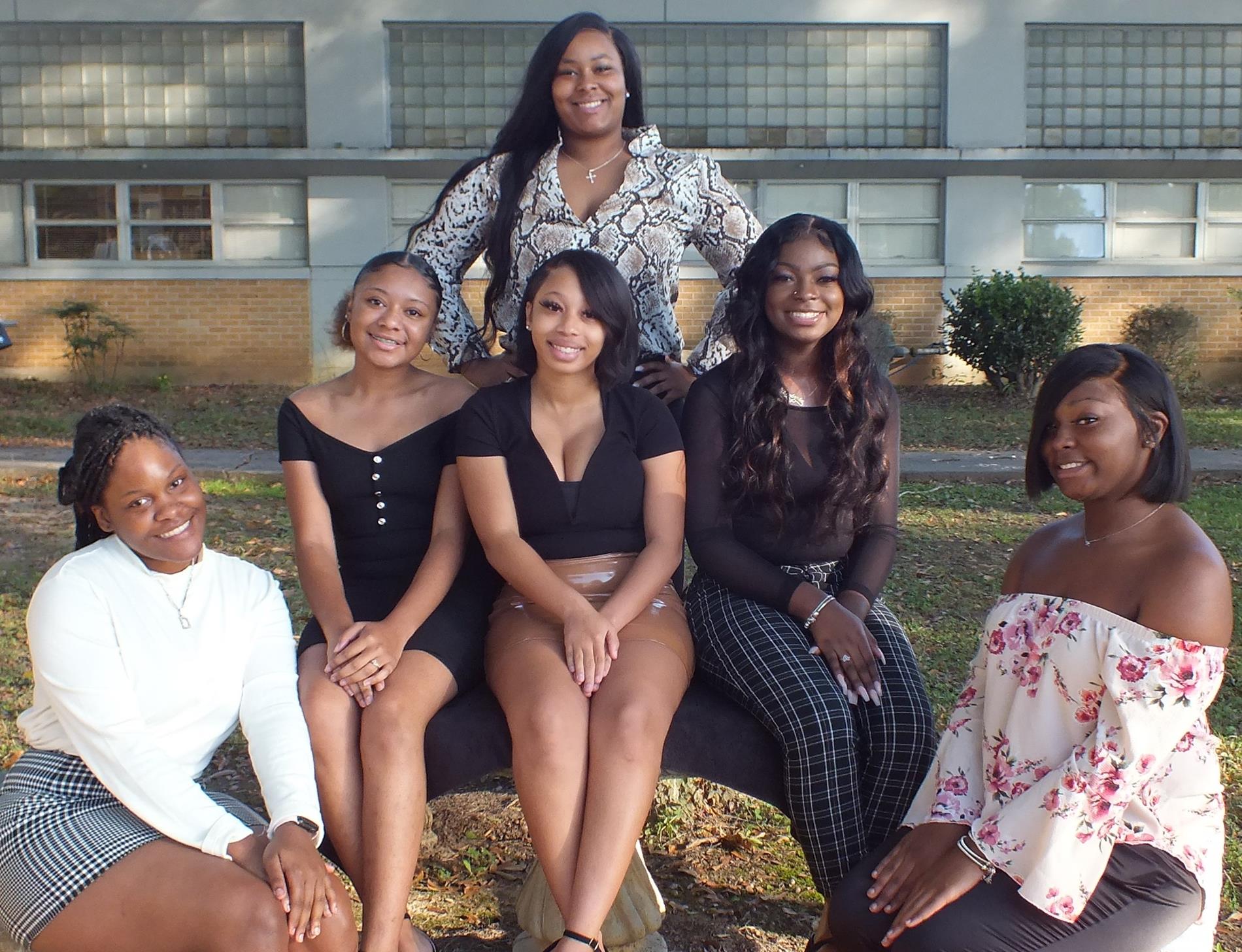 Left To Right Kahlya McKinnie, Marissa Gibson, Ajirah Walker, Danterrika Hamer, Yazmine Patterson And Standing Caitlyn Williams.
ASHLAND HIGH SCHOOL BREAST CANCER WALK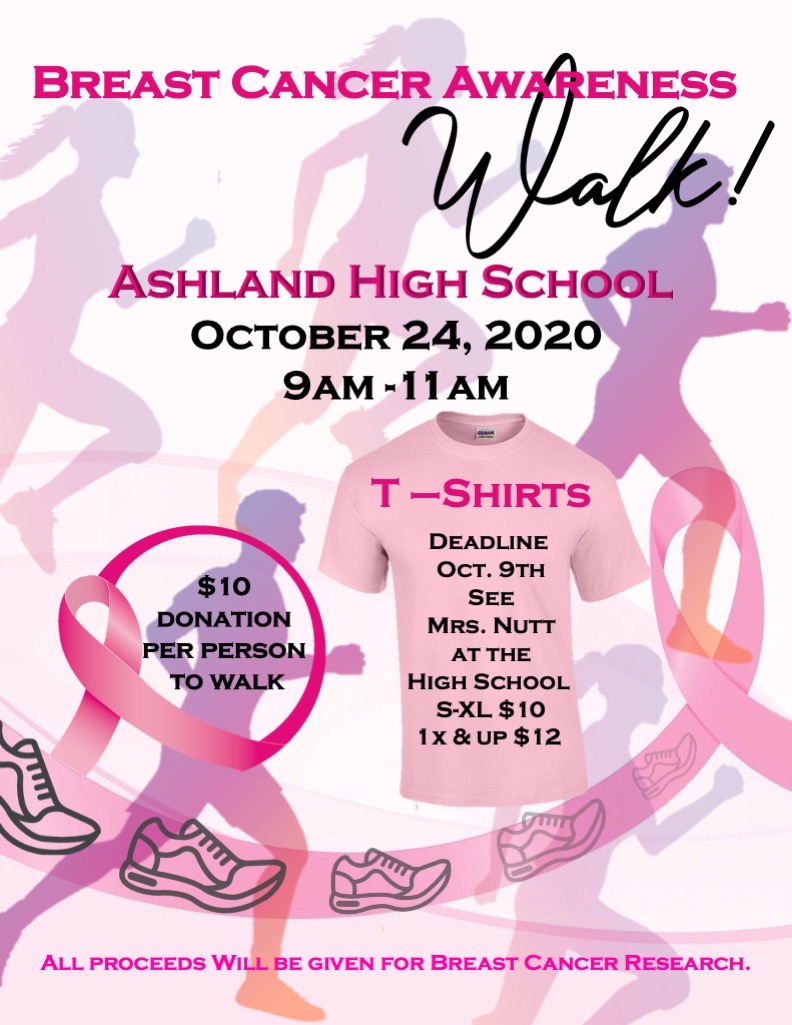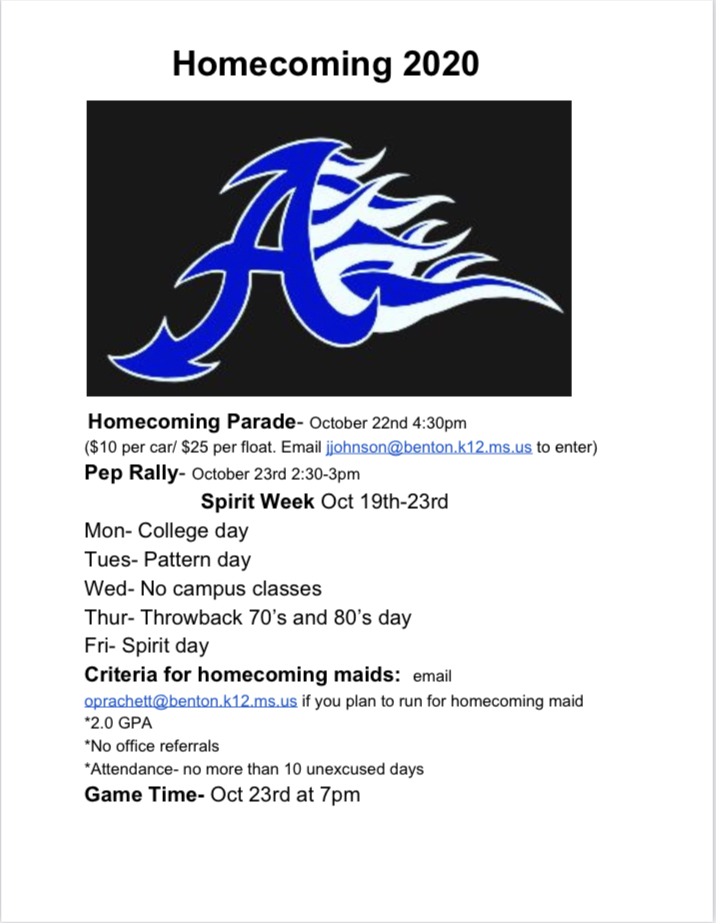 Attendance Policy Updated
ALL STUDENTS
In order to meet state department requirements, all students will be required to complete assignments online to be counted present for Wednesday instruction. Assignments must be completed and turned in by the end of the class period for the student to be counted present. For example - 1st period assignments will be *submitted* to the teacher by 8:28am, or they will receive an absence for that class period. This same process is expected for all eight periods that a student has. The bell schedule is posted above for your reference as needed.
Virtual Students
If you are a virtual student, you are required to log into your classroom video call every period. You must log in when class starts and remain on the call throughout the class period for all classes. This is considered instructional time and will be how attendance is taken on all days except Wednesday see above for Wednesday attendance policies.
Thank you for your patience and understanding as we adjust and make changes. We are doing what the state department of education instructs us to do in order to insure all children are being educated and can earn credit for what they are doing. This also insures we do not have to extend the school year! If you have questions or concerns please contact the office.
Report Cards
Report cards were given out to students on Thursday, October 15th.
Student grades and attendance can be checked at any time using the active parent or active student accounts
Seniors and Senior Parents
Click on the FAFSA Day Image below to see more information about what is needed and how to sign up for an appointment!
Click Below For Counselor Corner And For More Information About The School
Fall Sports Has Begun For The BLUE DEVILS AND LADY BLUE DEVILS