Planning for the Future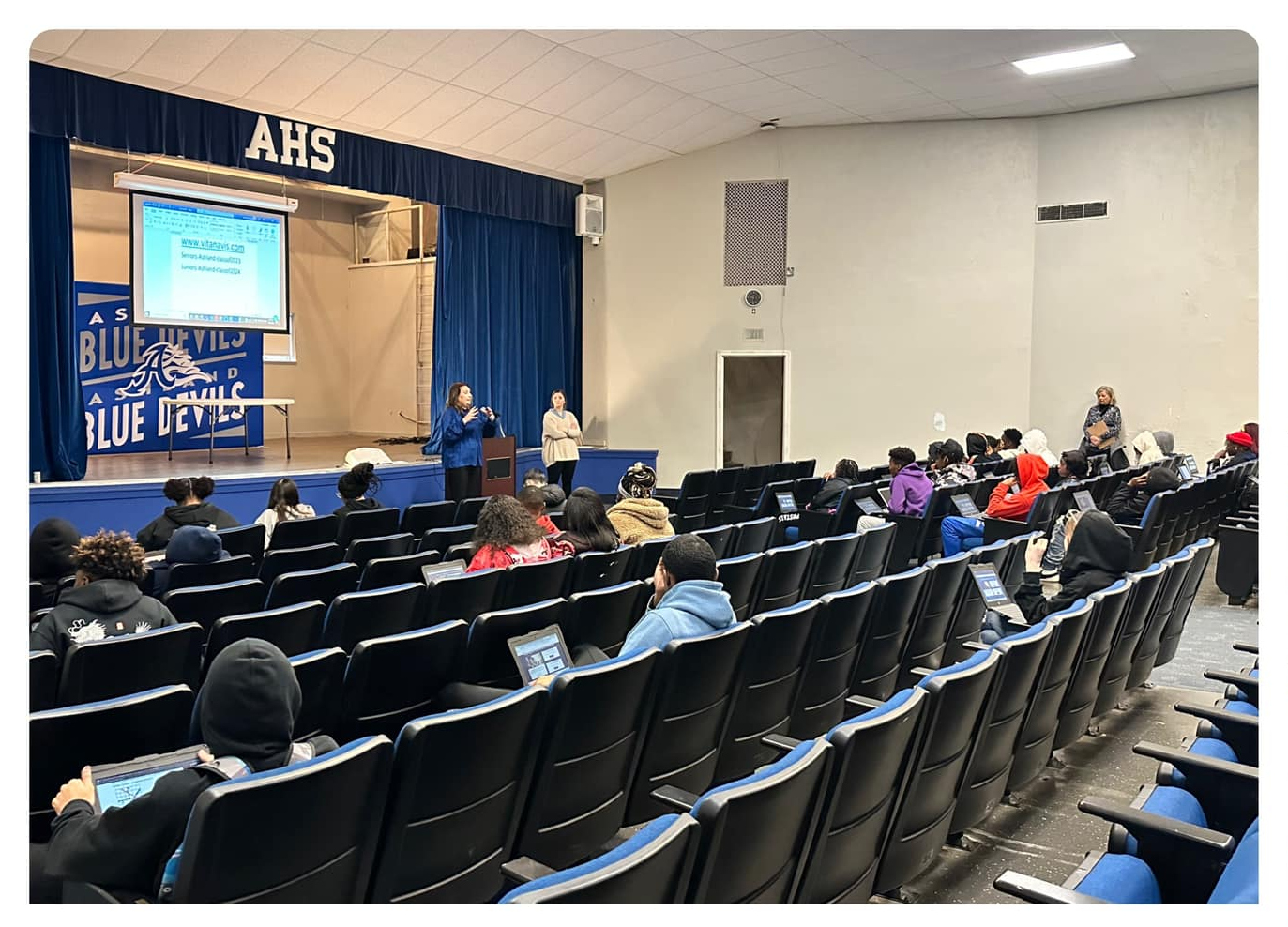 ---
Students in grades 7-12 met with Mrs. Alicia Thompson and Mrs. Kaitlyn Cox from the Myers Briggs Company today to investigate their career interests through the VitaNavis Platform. This is the kickstart to our commitment that every student that leaves Ashland High School will be prepared for their next step in life, no matter if it's to a career, technical/trade school, or college or university.
Huge thanks to the teachers, AHS counselor- Mrs. Teresa Elam, career coach- Ms.
Meg Thomas, teacher- Ms. Jessica Terry, and curriculum coordinator - Amanda Ford for helping get the students log in and navigate through the platform!